Welcome to Osmoco. We are a Canadian Corporation founded in 1979. From our famous Airline Medical kits to our Air Ambulance services, FBO management, construction and patented health care products we have provided engineered solutions and products as well as services in the following areas for more than three decades: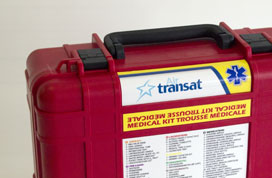 Medical Kits
Airline, rail and maritime medical kits and complex field trauma stations

Airline, Field and rail First Aid Kits, maritime medical stations

Airline, maritime and field survival kits

Airborne Mobile Surgical field deployable hospital

Critical Care Air Ambulance Services and medical tourism, new foreign treatment options

Neonatal airborne Critical Care

Airline SARS and Bird flu management and airborne patient/staff kits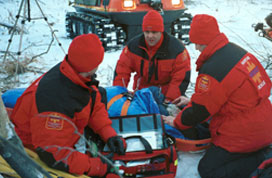 Rescue Services
Air, land and sea rescue services

Search and rescue operations

Recovery and forensic pathology

Disaster incident management for Airlines, institutions, industry, rail and transportation

Airline, Rail, at risk facility and industry disaster planning

Special medical and rescue support for special events and situations

Rescue field medical stations

Hazardous material and decontamination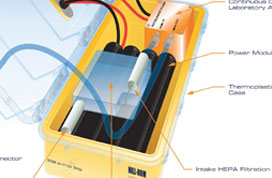 Trauma products
Micro environment dressing

Specialty trauma stretcher system and patient isolation transport

Low air loss decubitus ulcer therapy surfaces

Burn and wound care products

Patient infectious agent isolation systems
At Osmoco, we have found solutions for many field medical services and delivery problems, to aviation construction and FBO management, and our patented line of medical and trauma products. We have conceived field hospital planning from Rock Concerts to Pope John Paul II Canadian tour. We have customised many solutions to intricate delivery care issues, disaster planning and Hazardous material and infectious agent counter measures. We would love to assist you and find a solution to your most daunting project. At Osmoco we provide solutions and products that render your task easier and safer with a long track record of satisfied customers. After all, not many providers are still around more than thirty five years after their creation. Call us our family, employees, consultants and friends are here to assist you in any way we can.